"You are doing an awesome job helping people train to get better and stronger and I recommend anyone training for a Challenge check out your program." - Jason McCarthy, Founder, GORUCK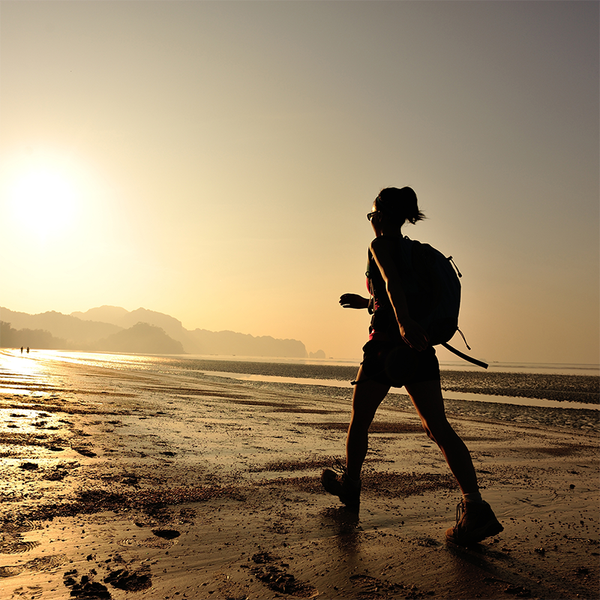 PATHFINDER IS ULTIMATE RUCK TRAINING.
PATHFINDER is a 12-week online-based, self-paced ruck training program that you can do anywhere. Our tools and community give you the support you need while you do the work.
If you're new to rucking... Learn the ropes with our supportive mentor Course Advisors and our Life or Forward programming.
If you're looking to challenge yourself... Check out our Endure and Horizon program.
If you're ready to take it to the limit? Advanced and Stirling can get you there.
Join our huge, supportive coaching community of other ruckers and gain the knowledge shared by our Course Advisors, who lead small groups to fitness success. With our unique blend of Challenges, workouts, and mileage requirements, YOU make PATHFINDER what you need it to be, on your schedule.
HOW DOES PATHFINDER WORK?
You make PATHFINDER your own. Through our online-based ruck fitness program, you make your unique program based on what's right -- for YOU. Combine Miles, Workouts, and Challenges for a multi-varied approach to fitness.
The science is in: athletes who have control over their schedule and training gain the most benefit. Our self-paced style fits all kinds of schedules and lifestyles.
We've helped thousands of our rosters (participants) grow their own discipline, strength and incredible fitness with our unique and motivating mix of Miles requirements, Ruck Challenges (that are constantly growing and changing) and Workouts that are built for Beginners, groups, Intermediate athletes and Advanced/Elite level.
PATHFINDER is a complete program, with everything you need to reach your next goal.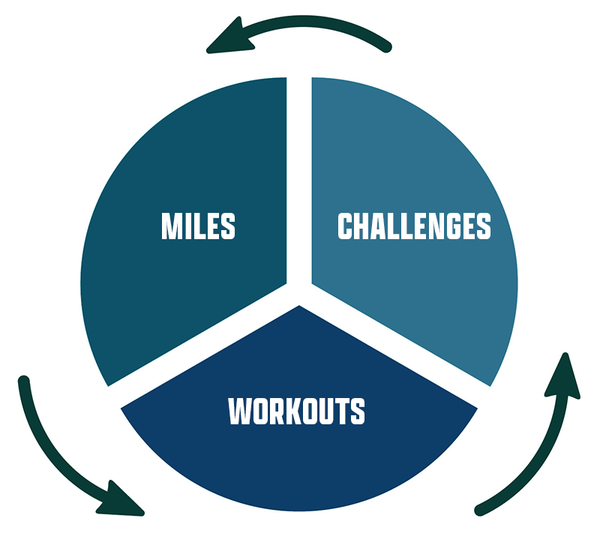 PATHFINDER RUCK TRAINING PROGRAMS
"The best ruck training program out there. If you are doing a GORUCK event you need to sign up for this." - John F.
Save Up To 20% With Training Bundles
---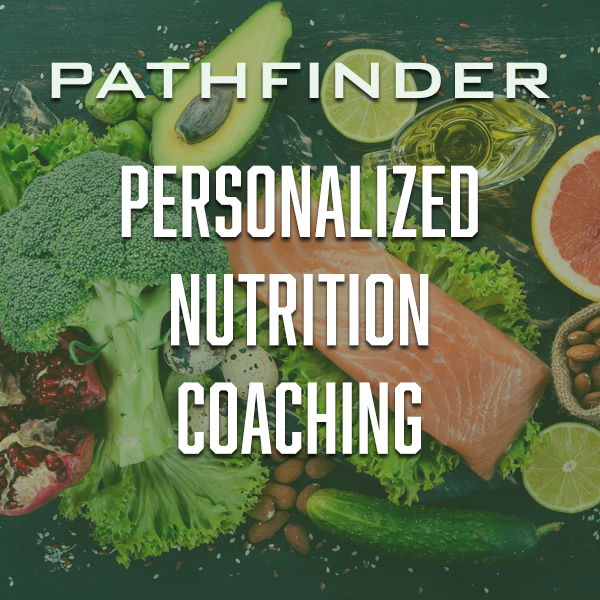 PATHFINDER Personalized Nutrition Coaching
Nutrition is a huge part of endurance sports -- what to eat, when, and why. PATHFINDER Personalized Nutrition Coaching is a 12-week comprehensive, holistic diet and nutrition program. It's designed for ANY athlete because it's personalized to your needs. 
A lot of "diet programs" send you your macros, and it's up to you to implement it -- but that's not what we do. We stay with you over the 12-week course, providing feedback, education, and support so you can sustain your weight loss long term. There is no one-size-fits-all diet...just the diet that's best for your body, your life, and your needs.
TELL ME MORE...
PATHFINDER Gear & Apparel
---
PERSONAL TRAINING FOR ENDURANCE ATHLETES
Level up your PATHFINDER experience! Sign up for our highly personalized approach to your training over a 12-week cycle. XP is programmed with your needs, your goals, and your equipment, to create a completely unique training plan and get serious results.
TELL ME MORE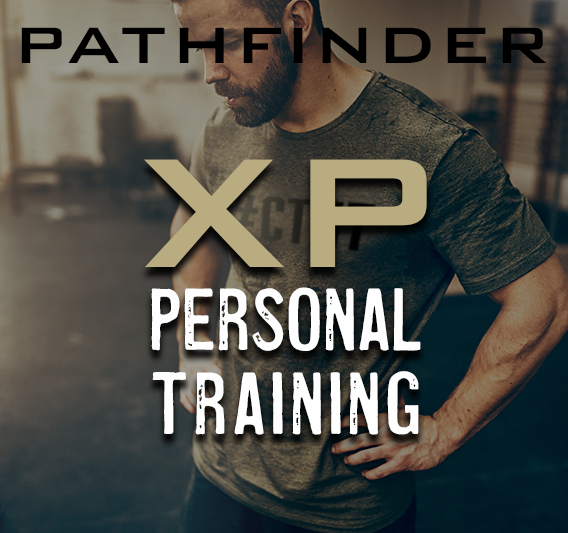 Testimonials
Excellent program. My first GORUCK event kicked my butt. Did a couple events in the middle of training with PATHFINDER and I felt so much more prepared. Didn't hesitate to sign up for the next class when the first one I did ended.

Matt W.
I love love love the PATHFINDER program. It gives me goals and pushes me much further than trying to do it alone. The community is exceptionally helpful and I've learned a ton. An absolute must if you enjoy rucking and GORUCK.

Kelli L.
I finished both PATHFINDER Forward as well as Endure. The programs are great. If you are looking to become stronger mentally and physically, as well as becoming a stronger teammate in GORUCK events, this is the program for you!

Michael M.
PATHFINDER has been the single best tool I use in ruck training. I've been part of the program since Class 007, and I learn more every time.

Jared A.
This program absolutely prepared me to excel during several GORUCK tough events. The PATHFINDER community is also great and welcoming. 5 stars!

Bernie W.
Great program to prepare for any GORUCK event! Keeps you accountable with a great program, amazing support, and a fantastic community spirit!

Julie C.
The best ruck training program out there. If you are doing a GORUCK event you need to sign up for this.

John. F.
Absolutely the best training program for GORUCK events!

Jimmy B.