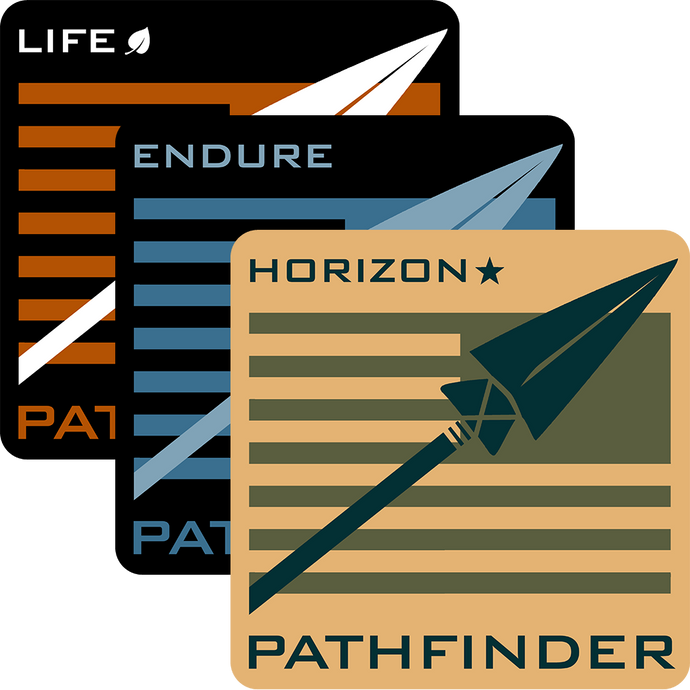 PATHFINDER Star Course Complete Ruck Training Bundle
Regular price $129.99 $109.99 Sale
Endurance plus Conditioning plus Maintenance equals the most well-rounded training for long-distance rucking. If a Star Course 50 Miler is on your to-do list, combine Horizon with Endure and Life for the most beneficial training season you can have, plus save 15%. Find your event here.
The PATHFINDER Star Course Complete Ruck Training Bundle includes three course credits, one Endure (Intermediate), one Horizon (Long-distance), and one Life (Maintenance).
 PREREQUISITES
None, but it is suggested that you already have the discipline to maintain regular fitness activity three to four times a week.
REQUIRED GEAR
REGISTRATION INCLUDES
Complete Program Materials, Workout Library, and supporting documentation
Experienced Course Advisor who has successfully completed this training to assist in your planning and provide accountability
Access to private Facebook Class Page and Course Advisor Group
One (1) Complimentary Standard Tan Blank Roster Patch to write your Roster Number on and wear while you train. Order Separately - Add one to your cart here.
Exclusive Finisher's Patch (upon successful completion of the program)
CLASS & EVENT DATES
| | | | |
| --- | --- | --- | --- |
| Star Course | Event Date | Class No. | Bundle Start Date |
| This list will be updated when we have new dates from GORUCK! | | | |