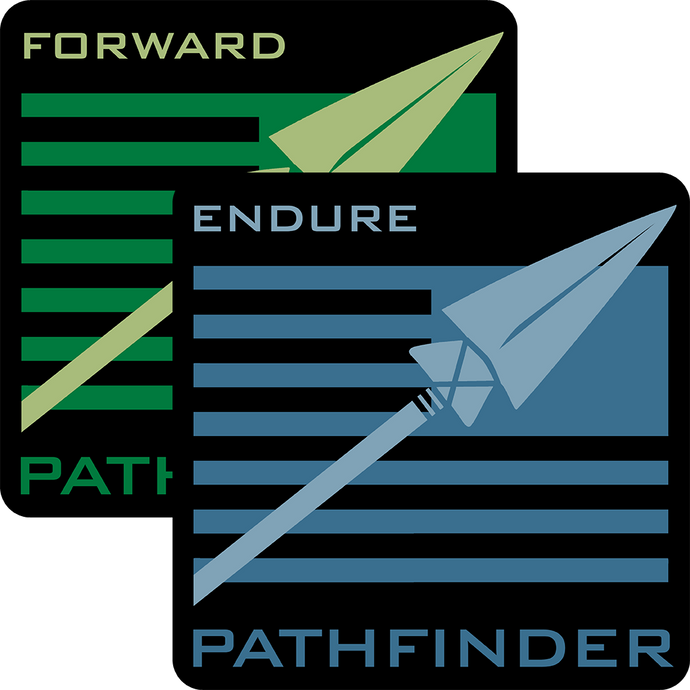 PATHFINDER Growth Ruck Training Bundle
Regular price $69.99 $62.99 Sale
SAVE 10%! Now is the time to commit to establishing a solid rucking base for your upcoming events.
The PATHFINDER Growth Ruck Training Bundle includes two course credits, one Introductory and one Intermediate.
 PREREQUISITES
None, but it is suggested that you already have the discipline to maintain regular fitness activity three to four times a week.
Grow with Forward, and move up to Endure as you progress towards all of your goals - whether they are endurance, fitness, or event-based. This program also works equally as well if you reverse it - if your fitness base is already high, and you want to use Forward after Endure as a way to down-regulate your training after a difficult endurance event.
FORWARD IS FOR YOU IF:
You're seeking to establish a good base of rucking light to moderate weight (15-25lbs/6.8-11kg) and moderate mileage
You're beginning to train for longer-distance hiking or outdoor adventure
You're beginning to train for endurance events, such as:

Individuals training for their first or second GORUCK Light Challenge or equivalent endurance event
Individuals training for their first GORUCK Tough Challenge or

 

equivalent endurance event
ENDURE IS FOR YOU IF YOU'RE:
Seeking to establish a strong base of rucking moderate to heavy weight and high mileage
Training to ruck long trails or other longer-distance outdoor adventure hiking

Training up your fitness foundation to a higher level
Training for one of the following styles of endurance events:

Training for your first or second GORUCK Tough Challenge or equivalent
Training for your first GORUCK Heavy Challenge or equivalent
Training for an extended endurance event, similar in duration and effort to a GORUCK HTL (Heavy-Tough-Light)
REQUIRED GEAR
REGISTRATION INCLUDES
Upon purchase,

 

get an Instant Download of our

 

Program Success Guide*
Complete Program Materials, Workout Library, and supporting documentation

Experienced Mentor Course Advisor

 

who has successfully completed this training 

to assist in your planning and provide accountability
Access to

 

private Facebook Class Page

 and Course Advisor Group

One (1) Complimentary Standard Tan Blank Roster Patch

 

to write your Roster Number on and wear while you train. PLEASE NOTE: You must Order Separately

 

- Add one to your cart here in order to receive this item.
Exclusive

 

Finisher's Patch

 

(upon successful completion of the program)
*Program Success Guide is dependant on which program you choose to use first
 CLASS DATES
Class 022 begins on 11/01/2021 and ends on 01/31/2022

Class 023 begins on 02/01/2022 and ends on 04/30/2022
Class 024 begins on 05/01/2022 and ends on 07/31/2022
Class 025 begins on 08/01/2022 and ends on 10/30/2022