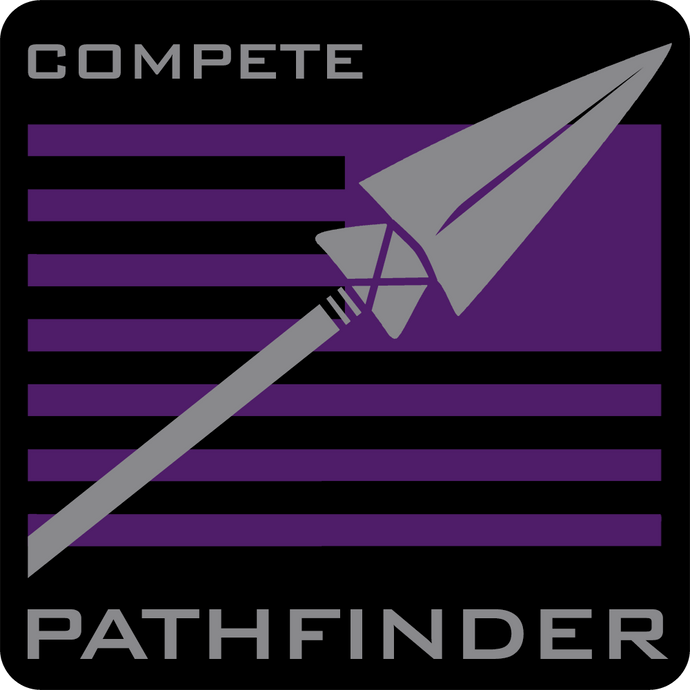 PATHFINDER Compete™ & Ruck Strong
Regular price $54.99 Sale
Class 030 registrations are open NOW through midnight Monday, November 15. 
NEW!
PATHFINDER Compete™
PATHFINDER Compete™ is devoted to training rosters for the GORUCK Team Assessment. This Event will challenge a roster's stamina, endurance, and fortitude, and our training plan will give you the best possible edge. Compete is designed to be a finishing program to polish off areas of potential weakness prior to your Event. Train hard, knowing thousands of athletes have gone through our PATHFINDER programs and we've helped them achieve their biggest goals.
PATHFINDER Compete™ will train you to peak preparedness. You'll continue upping your game on workout frequency and adding Challenges to your training that test your limits to prepare you for this grueling competition.
PATHFINDER isn't a day-by-day workout plan ... because they don't work! PATHFINDER works because YOU build it. We give you the requirements - miles, workouts, and Challenges - and you fit them into your calendar based on what works for YOU. Compete's Training Guide is divided into four 3-week segments so you hit the right achievements on the right days to maximize your athletic improvements.
WHAT YOU ARE BUYING
This purchase is for this PATHFINDER Training Program only. This purchase allows you to start the Class you select above early to coincide with the start of the corresponding Ruck Strong cycle.
You must purchase and register for Ruck Strong separately here.
RECOMMENDED FOR
Individuals training for GORUCK Team Assessment
Individuals seeking to establish a strong base of rucking moderate to heavy weight and high mileage
Individuals seeking a new PATHFINDER Challenge
Individuals training for other competitive rucking events
PREREQUISITES
None, but it is STRONGLY SUGGESTED that you already have the discipline to maintain regular fitness activity three to four times a week

 

or

 

have completed the PATHFINDER Endure (Intermediate) or Advanced program.
REQUIRED GEAR
REGISTRATION INCLUDES
Upon purchase,

 

get an Instant Download of our

 

Program Success Guide
12 Unique Workouts exclusive to PATHFINDER Compete™
Complete Program Materials, Workout Library, and supporting documentation
Experienced Mentor Course Advisor

 

who has successfully completed this training 

to assist in your planning and provide accountability
Access to

 

private Facebook Class Page

 and Course Advisor Group

One (1) Complimentary Standard Tan Blank Roster Patch

 

to write your Roster Number on and wear while you train. PLEASE NOTE: You must Order Separately

 

- Add one to your cart here in order to receive this item.
Exclusive

 

Finisher's Patch

 

(upon successful completion of the program)
CLASS DATES
Quarterly Classes begin on the 1st of January, April, July, and October and run for 12 weeks. 

These are off-schedule early start dates that coincide with Ruck Strong Cycle start dates.
PROGRAM REQUIREMENTS
Over a twelve-week period, you will complete the following:
125+ Rucking Miles
24 Workouts
12 Mile Ruck in 3 Hours

 

(Prescribed weight)
6 PATHFINDER Compete™ Challenges
PATHFINDER COMPETE™ CHALLENGES
You must complete six required challenges from the options below:
REQ Timed 12 Mile Ruck (Prescribed weight)
REQ

 

Hill Repeat

 (Prescribed weight)

REQ Coupon Ruck

 (Prescribed weight)

REQ Overnight Ruck (Prescribed weight)
REQ Propel Challenge
REQ PT Challenge