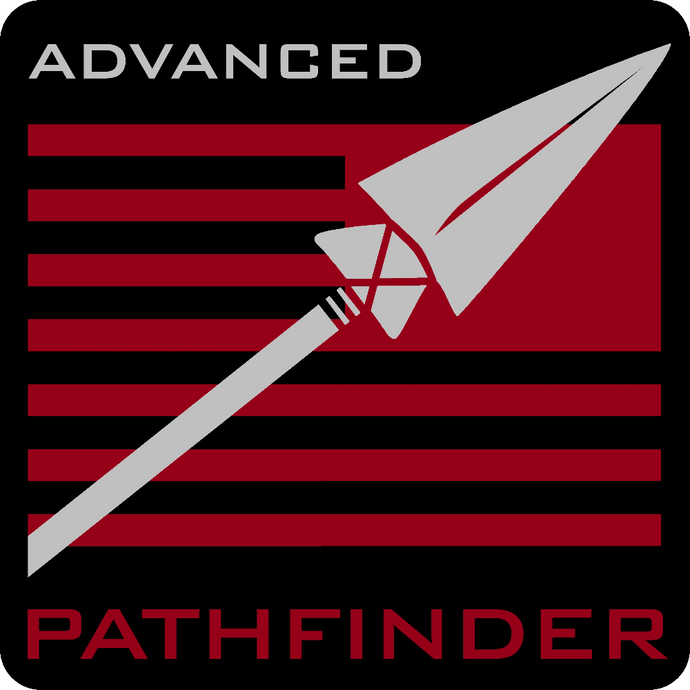 PATHFINDER Advanced™ & Ruck Strong
Regular price $59.99 Sale
WHAT YOU ARE BUYING
This purchase is for this PATHFINDER Training Program only. This purchase allows you to start the Class you select above early to coincide with the start of the corresponding Ruck Strong cycle.
You must purchase and register for Ruck Strong separately here.
RECOMMENDED FOR
Individuals seeking to establish a strong base of rucking moderate to heavy weight and high mileage
Individuals training for their first or second GORUCK Tough Challenge or equivalent
Individuals training for their first GORUCK Heavy Challenge or equivalent
Individuals training for extended endurance events, similar in duration and effort to a GORUCK HTL (Heavy-Tough-Light)
PREREQUISITES
None, but it is STRONGLY SUGGESTED that you already have the discipline to maintain regular fitness activity three to four times a week or have completed the PATHFINDER Endure (Intermediate) program.
REQUIRED GEAR
REGISTRATION INCLUDES
Upon purchase,

 

get an Instant Download of our Program Success Guide
Complete Program Materials, Workout Library, and supporting documentation
Experienced Mentor Course Advisor

 

who has successfully completed this training 

to assist in your planning and provide accountability
Access to private Facebook Class Page

 and Course Advisor Group

One (1) Discounted Standard Tan Blank Roster Patch to write your Roster Number on and wear while you train. PLEASE NOTE: You must Order Separately - Add one to your cart here.
Exclusive Finisher's Patch (upon successful completion of the program)
CLASS DATES
Quarterly Classes begin on the 1st of January, April, July, and October and run for 12 weeks. 

These are off-schedule early start dates that coincide with Ruck Strong Cycle start dates.
PROGRAM REQUIREMENTS
Over a twelve-week period, you will complete the following:
200 Rucking Miles
30 Workouts
250 APFT Score (Age/Gender weighted)
12 Mile Ruck in 3 Hours (Prescribed weight)
Reading Program (selected from a provided reading list)
5 PATHFINDER Advanced Challenges
PATHFINDER ADVANCED™ CHALLENGES
You must complete five separate challenges from the options below:
NEW!

 

Snow Ruck

 (Rx weight)

NEW! Hiking Challenge
Beach Ruck (

Rx 

weight)

Coupon Ruck (

Rx 

weight)
Marathon Ruck (

Rx 

weight)
Mountain Ruck (

Rx 

weight)
Overnight Ruck (

Rx 

weight)
Timed Ruck (

Rx 

weight)
Pre/Post Workout Rucks

Pre/Post Workout Rucks plus Yoga
Stairs Conditioning (

Rx 

weight)

Yoga Conditioning
Endurance Challenge
Charity Challenges (Register separately here.)
* $2.99 Shipping not included.